How to create a digital marketing campaign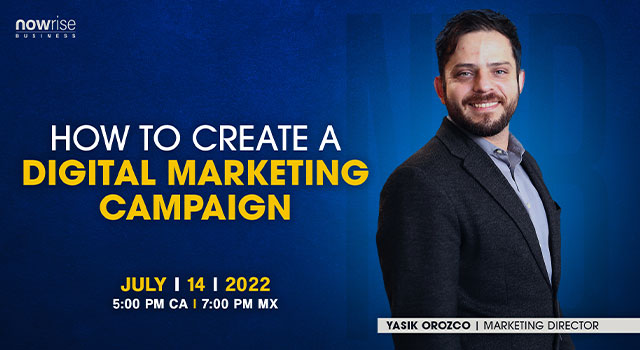 In this digital age, when we are all connected in real-time, we have to take advantage of this new means of communication to advertise what we sell or do.
This MasterClass will teach you the importance of using the social networks as tools to connect better.
OBJECTIVE:
Create step by step the necessary elements to develop a marketing campaign that is made especially for your service or product adapting to your needs.
In this MasterClass:
> Start by discovering what stage your product or service is in.
> Discover the functional, emotional and commercial value of what you sell.
> You really know what your customers want. Identify it and create a long-term relationship with them.
> Reinforce the benefits of your product.
> Identify the elements to empathize with your customers and define what their true profile is.
> You really know what you sell and how you should sell it. Find out with some techniques.
Do you want to join this Free Masterclass?