How to find your target customer with Google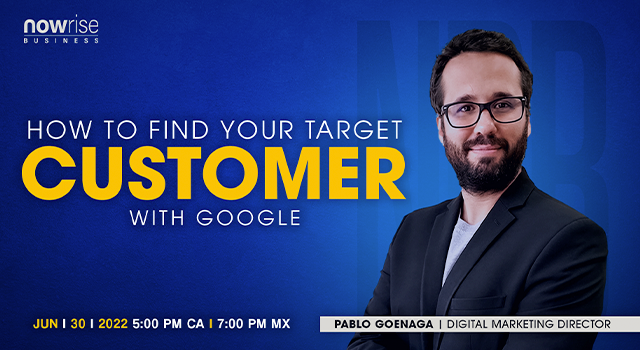 Yellow Pages? Known contacts? That's all well and good if you're still living in the past century. The Internet has revolutionized how we do business, and Google may be the door to find everything you need for your company.
With Google Ads you can take your brand into the next level. This is an online advertising system, where you promote your products or services, this means more customers and more sales.
In this FREE MasterClass, Pablo Goenaga will teach you how to create ads in Google Ads, reaching a higher target.
Objectives:
Create a campaign that reaches people who are really interested in your product and/or service.

Determinate and specific goal for your campaign, getting effective and real result for your business.
What will you get with Google Ads?
More calls

Increase visits to your business

Drive more users to your site

More SALES
Do you want to join this Free Masterclass?