Develop the Blueprint for a Profitable Business
09/9/2021 • 2:00PM – 2:45PM PST • WORKSHOP ROOM 4
In this workshop, you will get hands-on business coaching & learn systems that will create immediate results for your business. We will take a deep dive into the skills that are essential to building a profitable business. You will develop the exact blueprint that will give you the results you want and walk away with a plan that is specific to you and your business. You will also have the opportunity to network with businesses and entrepreneurs who are ready to grow with you.
Presented by: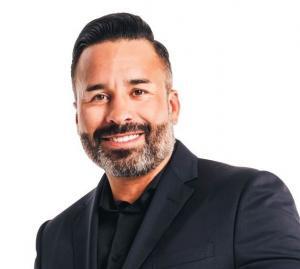 RICHARD MARTINEZ
International Speaker, Author, and Co-founder of NOWRISE
Dr. Richard Martinez is an international keynote speaker, a recognized leader in coaching, and an expert entrepreneur. Martinez earned his Honorary Doctorate at Universidad Internacional en Desarrollo Humano y Liderzgo, Mexico City, for his life accomplishments and contributions to society. Martinez is co-founder of The Rise Academy, an online academy for personal, professional, and business development.He is also the founder of The NowRise Foundation, a nonprofit organization, and owner of You-nification. Here, he helps clients unify their body, soul, and spirit, which leads them to achieve their full potential.
Discipline leads to excellence, and Martinez has perfected that to motivate and empower people using the best technical practices. Martinez believes that to surmount challenges in life, you must identify the root of the problem and excavate your troubles. He listens and advises through innovative methods of practical training and motivational speaking. Martinez has been dedicated to transforming people and strengthening leaders in over 25 nations worldwide through education. In 17 years, Martinez has also become an expert in personal and professional development.
This experience has led Martinez to work alongside experts such as Dr. Andrew Weil; Director of the Center for Integrative Medicine Arizona, Dr. Deepak Chopra; a leader in the field of "mind-body" medicine, Dr. David Katz; director of the Prevention Research Center at Yale University, and Dr. Walter Willett; President Nutrition at Harvard University; and many more. Martinez is a speaker who delivers high-energy presentations that challenge audiences to pay attention to what matters most at work and in life. Martinez is determined; he will leave no stone unturned to fulfill his life's purpose of empowerment. Even if he has to transform one heart at a time, Dr. Richard Martinez knows one thing—his final legacy will be nations of people who embrace knowledge and know peace