Develop the Blueprint for a Profitable Business
11/16/2021 • 3:00PM – 3:45PM CT • WORKSHOP ROOM 1
In this workshop, you will get hands-on business coaching & learn systems that will create immediate results for your business. We will take a deep dive into the skills that are essential to building a profitable business. You will develop the exact blueprint that will give you the results you want and walk away with a plan that is specific to you and your business. You will also have the opportunity to network with businesses and entrepreneurs who are ready to grow with you.
Presented by: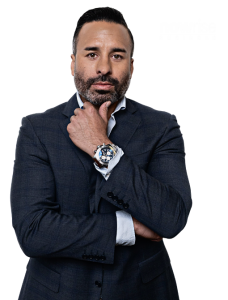 Richard martinez

International Speaker

Richard Martinez is a recognized leader in the world of coaching, training and mentoring. He is also an entrepreneur and a prominent expert in the fields of Business and Personal Development. Throughout the last 17 years, Martinez has also become a specialist in the world of personal and professional development. In being a high-performance executive coach for over 15 years, Richard has an arsenal of tools, strategies and systems that create immediate and long-term results.