3 Instrumental Ways that QR Codes can Boost Your Business
02/10/2021

Posted by:

Ricardo Delfin

Category:

Technology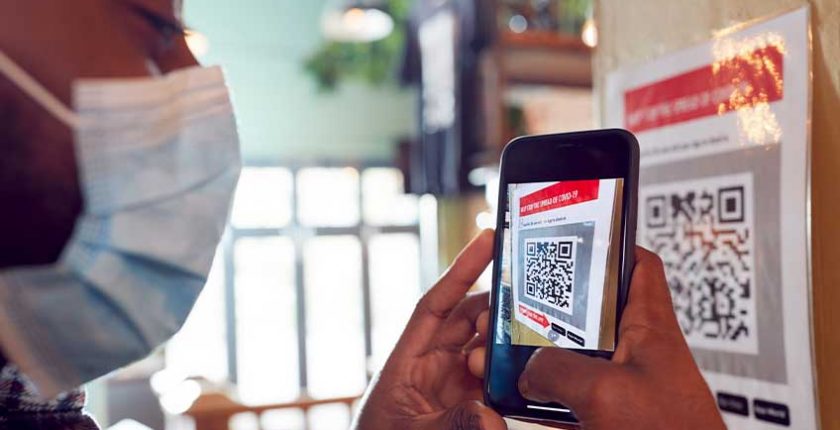 In the aftermath of the COVID-19 pandemic, a lot of businesses took measures to implement touchless services.  One of which is frequent use of Quick Response (QR) codes. QR codes have been around since the 1990s, but they recently happen to be staging a comeback.  And with good reason.  When used strategically, QR codes enable businesses to conveniently execute a variety of transactions and processes.
QR Codes are Versatile:
Tech Expert Shaun Pagin explains that, "QR codes are used throughout a range of different marketing materials. Basically, a QR code works in the same way as a barcode at the supermarket. It's a machine-scannable image that can instantly be read using a Smartphone camera. Every QR code consists of a number of black squares and dots which represent certain pieces of information." Here are a few useful ways that businesses can benefit from QR codes:
I.
Directing Customers to Specific Websites:
Typing and copying links via cell-phone is extremely cumbersome.  The great thing about QR codes is they can be used to encapsulate web sites with extremely long URLs.  All a customer needs to do to visit a web site via QR code is snap a picture.
II.
Facilitating Payments:
QR codes can also be used to send customers directly to payment portals.  This basically means that a business can expand its points-of-sale far beyond the cash register at a physical location.
III.
Providing Customers with Quick Access to Surveys:
QR codes can be used to download and transmit media or messages.  This is a feature that lends itself well to customer surveys and feedback.  By simply providing a QR code, businesses can inadvertently harvest information from customers 24 hours a day, seven days a week.
Conclusion:
Prior to the emergence of smartphones, QR codes were mostly relegated to manufacturing-plants and warehouses.  But technology has come a long way since the early days of the .com era. And companies today can make use of this technology in imaginative ways. QR codes can completely modify how businesses interact with their customers. If you like what you just read from our blog, you'll love the various informative courses, workshops and events listed on our websites and social media. Whether you're interested in personal development, or overall improvement of your business, give us a call at 1 (800) 913-0222 to find out how NowRise can help you break past your daily struggles and start soaring in success.
Related