3 key questions every leader should ask when conducting a personal SWOT analysis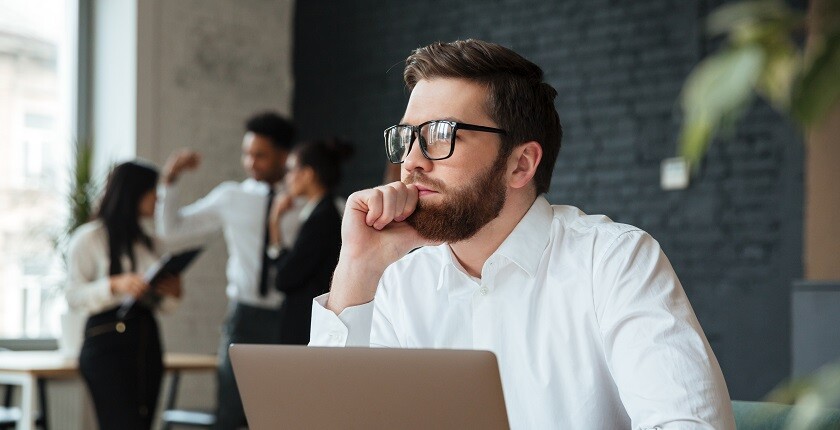 Self-awareness is one of the most essential instincts necessary for success in business. And the most systematic way to develop professional self-awareness is through a process known as SWOT Analysis. This might sound like an elaborate ordeal, but it really isn't.
SWOT simply stands for Strengths, Weaknesses, Opportunities, and Threats. When someone conducts a SWOT analysis, they are merely analyzing these elements in a way that defines the true anatomy of their talents.
Know thyself:
"A personal SWOT analysis is needed to understand where one stands with respect to one's career, and life path. A personal SWOT analysis is usually the first step towards recognizing one's position in attempting to deal with life's challenges, and career prospects. Never overestimate or underestimate your strengths," explains Business Expert Prachi Juneja
Here are a few key questions to ask when performing an individual SWOT analysis:
What are my talents?
The only way to improve on one's strengths is to actually know what those strengths are.  This may come as a surprise, but there are many people in this world who have never deliberately explored their talents.  This is the wrong approach to business if your ultimate goal is a success.
What resources do I have at my disposal?
If talent is like rocket fuel, then resources are the engine.  Do you possess the capital necessary to transform talents into assets?  Figure out how much of this capital you actually have access to.  Resources include things like finances, physical fitness, technical expertise, strategic relationships, and so on.
What opportunities do I have to expand my knowledge?
Once you know what your strengths are, and how much you can reinforce these strengths with constructive resources, the next thing to figure out is how to improve on your strengths.  Because unless you know for a fact that you're the Michael Jordan of your craft, chances are there's still a little bit more practice to do before you can claim to be perfect.
Conclusion
When faced with an ambitious task, SWOT analysis enables people to set realistic goals and to pursue these objectives efficiently. Measuring one's strengths involves defining any personal attributes which firmly establish strategic advantage. The more we understand our strengths, the more we can accentuate them through practice, and education.
If you like what you just read from our blog, you'll love the various informative courses, workshops and events listed on our websites and social media. Whether you're interested in personal development, or overall improvement of your business, give us a call at 1 (888) 823-7757 to find out how The RISE Academy can help you break past your daily struggles and start soaring in success.
Related