3 Technological Solutions that Modern Businesses Should Embrace with Open Arms
11/10/2021

Posted by:

Ricardo Delfin

Category:

Technology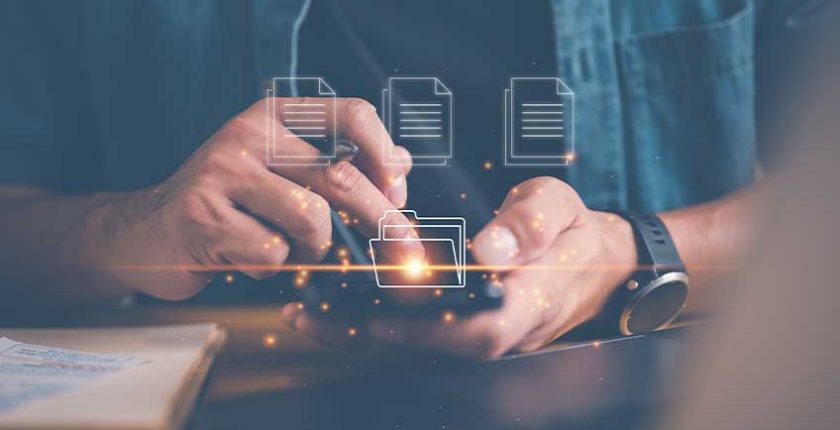 Any company that doesn't make use of technology might as well be doing business in the stone age.  Because the fact of the matter is that economies today are completely dictated by technology.  There isn't a business in existence that doesn't depend on computers and the internet to function.  Which essentially means that being on the cutting-edge of technology all but guarantees a competitive advantage.
Technology is a Time-Saver:
Business Expert Susan Ranford advises that, "When harnessed correctly, technology has the potential to greatly increase your organization's success. In many cases, use of technology may be the progression of the processes you have in place already. However, others may call for adjustments to optimally reap the benefits of business technology." Here are a few modern resources that businesses should jump at the chance to utilize:
I.
Cloud-Enabled Services/Amenities:
Cloud computing is a solution that presents a wide range of benefits for businesses.  This is mainly because technically speaking, the cloud is capable of facilitating an infinite amount of digital storage space.  Infinite storage is an invaluable processing mechanism.
II.
Accounting/Financial-Management Software:
Finances are the backbone of every business, and the manner in which they're regulated determines growth.  The good news is that financial management software is becoming more and more advanced as time goes by.  Gone are the days when manual data-entry was a mainstay of financial management.  These days, software exists which can automatically collect data, sort it, and organize it to enable swift transactions.
III.
Cybersecurity Systems:
As companies affiliate more and more of their operations with the internet, the need for cybersecurity is definite.  Investing in systems which protect against hacking is guaranteed to avert crises.  Cyber criminals are relentless in their desire to target businesses.  This basically means that businesses have an obligation to remain vigilant against cyber-threats.
Conclusion:
Companies have a lot to gain from investing in sophisticated technological systems.  Especially systems connected to the internet.  As smart technology and artificial intelligence become commonplace, the three biggest areas of focus should be cloud computing, cyber security, and financial management. If you like what you just read from our blog, you'll love the various informative courses, workshops and events listed on our websites and social media. Whether you're interested in personal development, or overall improvement of your business, give us a call at 1 (800) 913-0222 to find out how NowRise can help you break past your daily struggles and start soaring in success. 
Related