4 Business problems that aren't really problems at the end of the day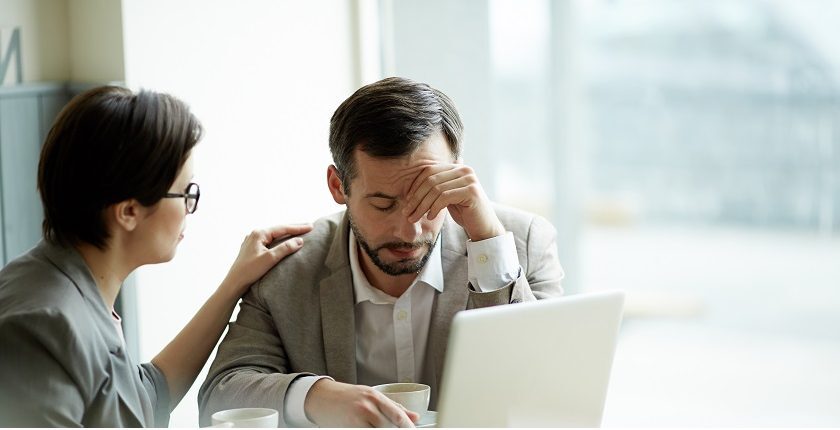 It's perfectly natural for businesses to face difficulties and challenges on the path to success.  But, did you know that not all problems are actually a bad thing?  Sometimes the frustrations that companies face are an indirect sign of positive momentum.
It's important to react to such problems with composure. Otherwise you could easily spiral into discouragement.  When life hands you lemons, it's always possible to make lemonade.
 Every cloud has a silver lining
Business Expert Paul Esajian explains »As a business owner, it's easy to feel overwhelmed by professional obstacles. While it may seem impossible at times, the right planning can help you overcome almost anything. The key to a successful business is continuous improvement. The work doesn't stop when you create your LLC, or land your first deal — owning a business is an ongoing process.«  
Here are a few examples of business problems that are actually blessings in disguise
Heavy taxes
 Nobody likes paying taxes, because taxes eat into a company's profit margin.  The truth is though that taxes are actually a good sign.  They're a sign that a company's making money in the first place.  With the right accounting strategies, taxes can be managed efficiently anyways.
Overwhelming customer traffic
If there's one thing that businesses should never complain about, it's having a surplus of customers.  Heavy traffic means more revenue, and more revenue means more growth.
Changing technology
Technology changes all the time, and these changes often force companies to invest in system upgrades.  While upgrading comes with teething pains, making use of technology to streamline business processes usually translates into better performance.
Strict regulations
Businesses tend to be skeptical of regulations because strict rules create transactional constraints.  On the flip-side, unregulated business environments are extremely likely to create excessive risks.  Regulations protect both consumers, and businesses, from destructive unethical practices.
Conclusion: 
Sometimes the problems that entrepreneurs face in business seem like catastrophes. But they're far from being existential threats. Problems might create bottlenecks from time to time, but there's no reason to panic unless the business-model itself risks disintegrating. The next time your company faces a hurdle, keep a positive outlook so that you can avoid making mountains out of mole-hills.
If you like what you just read from our blog, you'll love the various informative courses, workshops and events listed on our websites and social media. Whether you're interested in personal development, or overall improvement of your business, give us a call at 1 (888) 823-7757 to find out how The RISE Academy can help you break past your daily struggles and start soaring in success.
Related