4 concrete benefits of being a morning person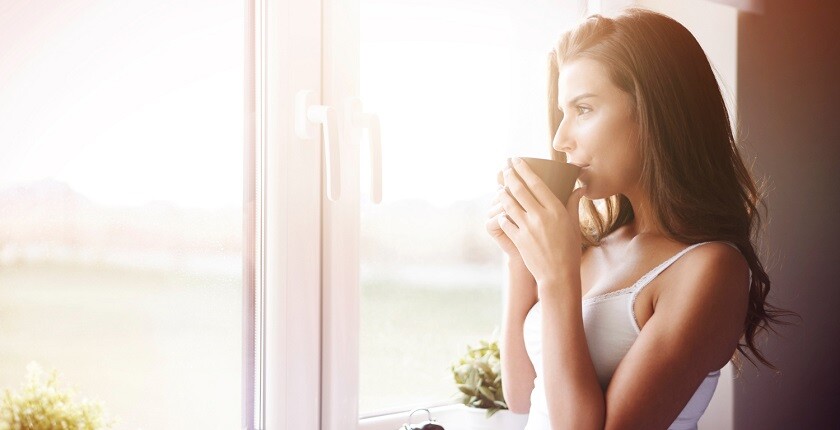 Did you know that being a morning person can give you the upper hand in life?  The majority of people overwhelmingly prefer to sleep-in or wake up late.  But this is a habit that essentially throws off the natural rhythm of a day. 
When people wake up early, they gain an opportunity to create energetic momentum.  A few mindful habits every morning is all it takes to develop a winning attitude, and strong enthusiasm.
The early bird catches the worm
 "A 2012 research study on Emotion found that a tendency to wake up earlier — what scientists sometimes call morningness — was linked with higher self-reported happiness. The paper's authors speculated that early sunlight exposure might have an affect on mood. Morning people might also benefit because they're at their most alert, exactly when societal demands, like work, require them to be," suggests Health Expert Caroline Praderio.
Here are a few strong benefits of being a morning person
You'll get more hours in the day
Going to bed late, only to wake up later, situates the majority of your productive hours towards dusk.  On the other hand, going to bed early, followed by waking up early, increases the number of hours spent in daylight.  Daylight hours are productive hours.
Higher odds of working out

Waking up early makes it possible to take advantage of morning workouts.  Gyms are empty in the mornings, it's easier to jog in the morning, and you don't have to deal with fatigue as you work out.
You won't rush through breakfast
Breakfast is the most important meal of the day.  Sadly, most people skip breakfast altogether in a mad dash.  Waking up early can give you a little time to cook up a healthy energizing breakfast.
It's the best time to meditate
Trying to meditate at the end of the day is deflating.  Not only is there exhaustion to overcome, but chances are all of the day's stress will trigger restlessness.  When people meditate in the morning, it's easier to extend the resetting that happens with sleep.
Conclusion:
The only way to truly seize the day, is by starting it off on the right footing. And it's like a domino effect. Finding the discipline to be an early riser will ultimately open doors to even more healthier habits throughout the day.
If you like what you just read from our blog, you'll love the various informative courses, workshops and events listed on our websites and social media. Whether you're interested in personal development, or overall improvement of your business, give us a call at 1 (888) 823-7757 to find out how The RISE Academy can help you break past your daily struggles and start soaring in success.
Related