4 DOs and DON'Ts on How to Land Your First Client if You Run a Small Business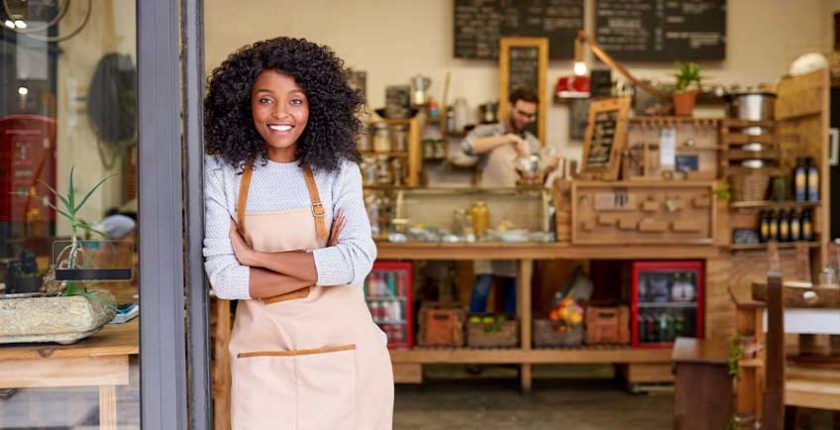 When large corporations want to find customers, they have the luxury of spending millions on sophisticated advertising.  Small businesses don't exactly have this option.  Especially when it comes to new companies, or first-time entrepreneurs.  But regardless of the finances an enterprise has, it's still possible to successfully lure customers.  Attracting clients is all about calculated, charismatic outreach.
Come Up with a Game-Plan:
Business Columnist/Writer Jessica Huhn suggests that, "Figuring out how to attract new customers is the part that frustrates most business owners. For instance, if you're a doctor, you needn't search for new patients – they come to you. But, this is not the case for most businesses. Attracting new customers is undeniably baffling. You cannot succeed in the market if you don't know your customers." Here are a few practical tips on how to identify and draw initial clients for a startup:
1.
DO Put Yourself in the Customer's Shoes:
Analyze the dynamics of the customer-base you want to infiltrate.  What motivates them to spend money?  What conditions are necessary for them to take an interest in your products?  How does your ideal customer think, behave and live? Understanding the demeanor of your customers makes it easier to meet them halfway.
2.
DON'T Underestimate the Power of the Internet:
If you want to connect with people in the 21st century, there's no better arena than the Internet.  Whether professional or informal, all modern interactions depend on the Internet in one way or another. Including business/customer relationships.
3.
DO Be Prepared to Explain Your Product:
The moment you have the attention of a prospective client, you should be able to articulate exactly how you can meet their needs.  Especially as it relates to any products or services you intend to sell.  There's only a tiny window of opportunity to make a good first impression.
4.
DON'T Come on Too Strong:
As much as making a sale involves providing information, customers can get scared off if they feel inundated or bombarded.  Give potential clients enough space to gather their thoughts, assuming you've had the opportunity to deliver a pitch.
Conclusion:
Customer-appeal boils down to one thing.  Common sense.  When companies take the time to study their markets, they gain a higher probability of securing clients.  This is just a matter of thoughtful analysis, and well-timed preparation. If you like what you just read from our blog, you'll love the various informative courses, workshops and events listed on our websites and social media. Whether you're interested in personal development, or overall improvement of your business, give us a call at 1 (800) 913-0222 to find out how NowRise can help you break past your daily struggles and start soaring in success.
Related