4 Ways of Thinking that Can Help Ignite Passion for Your Career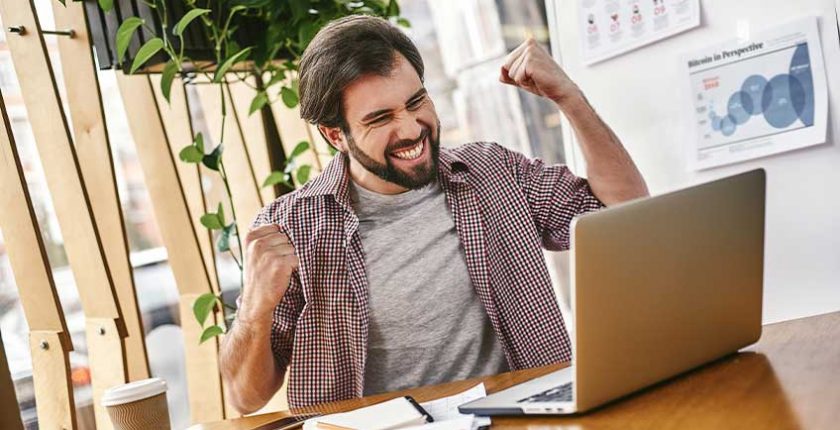 Career-success begins with mastering your own attitude. Before you can ever expect to make an impact through work, it's important to have a mindset that's inspired by one simple affirmation – 'I have the power to do great things.'  If you're trying to leave a lasting professional legacy, always keep your eye on the prize. Daily challenges are certainly inevitable, but there are many ways to overcome them and emerge victorious.
Winners Think Big:
Author Jennifer Post suggests that, "Your attitude at work can impact your career as well as your general outlook on life. Positive people show their positive attitude in their words, actions and feelings. Positive people radiate differently, just by walking in a room with their energy – it changes the world and people around them." Here are a few practical tips on how to cultivate a capable professional attitude:
1.
Embrace Gradual Progress:
The moment people take on ambitious professional responsibilities/goals, they fixate on reaching success in the blink of an eye. Unfortunately, biting off more than you can chew will only set you up for failure. It's much more worthwhile to do things right, than to do things fast.
2.
Live in the Moment:
The majority of self-doubt comes from obsessing over hypothetical fears. Fears about problems which haven't even happened yet. Stop overthinking, and enjoy your life in the moment. Celebrate every small victory.
3.
Practice Emotional Discipline:
Never allow pessimism to take over your mindset. Even in the darkest of times, it's still possible to keep moving forward. No matter what type of hurdles you find yourself facing, where there's a will, there's a way.
4.
Remember that You're Only Human:
Nobody's perfect. And we all slip-up from time to time. If at first you don't succeed, try and try again. Learn from your mistakes so that you can grow and evolve.
Conclusion:
Being a successful professional ultimately boils down to mental toughness. It's easy to develop your skills through formal training, but the same can't always be said for creating a winning attitude. Life will always have highs and lows. The only way to get where you want to be, is by focusing on optimism and intention. If you like what you just read from our blog, you'll love the various informative courses, workshops and events listed on our websites and social media. Whether you're interested in personal development, or overall improvement of your business, give us a call at 1 (800) 913-0222 to find out how NowRise can help you break past your daily struggles and start soaring in success.
Related