5 Best-Practices that Businesses Should Adhere to When Backing Up Data
03/17/2022

Posted by:

Ricardo Delfin

Category:

Technology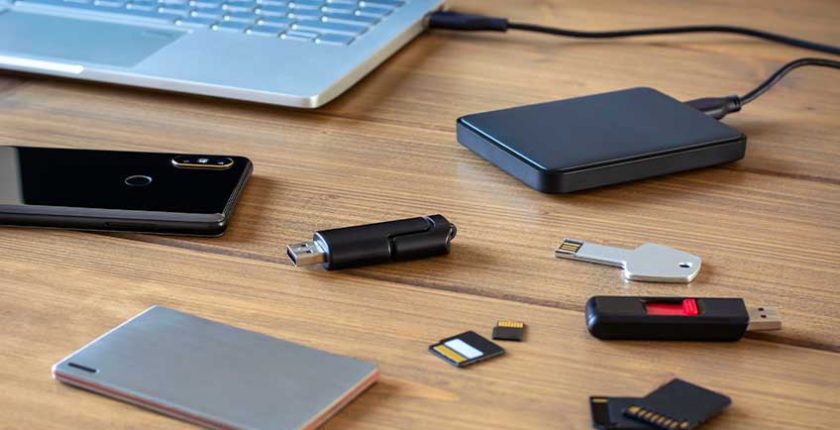 Every business uses computers to enable operations.  But sometimes, companies underestimate the fact that computers exist to do one thing.  Process data.  Using computers without backing-up the data inside them is dangerous.  Especially because as computers grow older, they become vulnerable to data-loss triggered by system failures.
Beware of Basic Safety Measures:
Tech Expert George Crump advises that, "creating and maintaining a quality, independent copy of production data on a regular basis is more important than it has ever been. Today's users and application-owners expect no data loss, even in the event of a systems or facilities outage. And they expect recovery times that are measured in minutes, not hours." Here are a few important best-practices on data-management for businesses:
1.
Invest in Resilient Storage Media:
Whether it's additional computers, hard drives, flash drives, or any other type of external memory, only invest in top-of-the-line products.  If and when backup data needs to be retrieved, storage media should function regardless of how long it's been inert.
2.
Diversify Your Storage Media:
There are many different filing systems that companies can use to backup data.  Systems which are both manual, and digital.  Using a combination of both is the best way to safeguard against multiple worst-case scenarios.
3.
Create a Structured Schedule to Back-Up Data:
Data should be backed up in a rhythmic and periodic way.  Especially because the natural sequence of operations generates new data in real-time.  At the very least, businesses should implement back-up protocols once every six months.
4.
Make Sure at Least One of Your Archives is Off-Site:
Don't put all of your eggs in one basket.  At least one library/archive of data should be stored away from a company's primary locations.  If anything should happen to incapacitate headquarters, an off-site back-up system provides a good safety net.
5.
Use Encryption on Sensitive Data:
Considering the danger posed by cybercriminals and hackers, one security feature that businesses should invest in as encryption.  Not only should data be encrypted at its primary source, but encryption should also be enabled on back-up data.
Conclusion:
Backing-up data should be a formal procedure.  When it's done in a systematic way, businesses can rest assured that they're less exposed to technical difficulties.  When data-management has multiple layers of reinforcement, it's practically impossible for technological disruptions to interfere with productivity. If you like what you just read from our blog, you'll love the various informative courses, workshops and events listed on our websites and social media. Whether you're interested in personal development, or overall improvement of your business, give us a call at 1 (800) 913-0222 to find out how NowRise can help you break past your daily struggles and start soaring in success.
Related