5 Stages that companies should follow when transitioning through a marketing funnel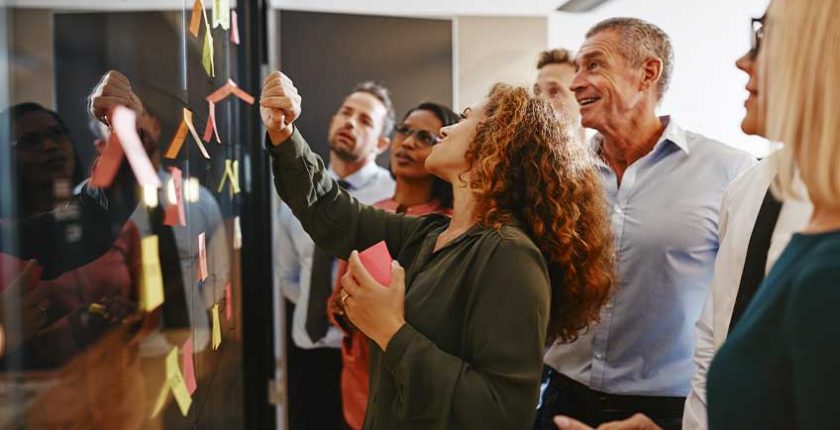 When it comes to choosing marketing strategies, businesses have a tendency to improvise.  More often than not, companies broadly reach out to customers with the expectation that their unique products are compelling enough to produce sales.  While this is true to an extent, it's still possible to add sophistication to customer-outreach.  One strategy in particular that's proven to be lucrative is the concept of marketing funnels.
Progress is a Steady Process:
Author/Business Expert Si Quan Ong advises that, "If you have a great product or service, but no one seems to be buying, you need a marketing funnel. A marketing funnel is a system designed to attract and convert customers (or clients) to your business. Begin with baby steps, and focus on making a simple funnel. Gradually fix issues and identify opportunities for growth as your funnel builds a loyal customer-base." Here are the five essential stages of a marketing funnel:
STAGE #01 – Create Awareness of Your Product Through Indiscriminate Messaging:
If consumers don't have any exposure to the products being sold by a company, it's impossible for these products to be purchased at all.  The initial advertising for a company's line of products should be mass-oriented, and relentless.
STAGE #02 – Generate Interest in the Utility of Your Product through Personalized Messaging:
Once a substantial amount of familiarity has been created about a company's products, the next step is to appeal to customers who actually have a need for the products.  This is where tailor-made and demographically-oriented advertising comes into play.
STAGE #03 – Provide an Opportunity to Convert Interest into Transactions:
Advertising shouldn't just be formatted to create awareness of a product.  It Should be formatted in a way that channels customers to points of sale.  This can be accomplished through simple methods like providing contact information alongside calls to action.
STAGE #04 – Encourage Repeated Transactions to Generate Loyalty:
The moment a customer's been convinced to buy a product, they should instantaneously be encouraged to buy more.  This is easily accomplished through methods such as rewards programs, promotional discounts and rebates.
STAGE #05 – Reward Loyalty in a Way that Stimulates Advocacy:
When loyal customers are made to feel appreciated, their loyalty will evolve into passion.  The type of passion that transforms them from mindless consumers, into active proponents.  Loyalty can be rewarded through the creation of mechanisms such as exclusive membership clubs, early access to new product lines, and so on.
Conclusion:
Progressing through a marketing funnel is all about solidifying the relationship between business and customer/client. Customers who buy products because they need them are great. But when customers buy products because they believe in them, a bond has been created. This bond transcends transactional utility. It signifies a psychological connection that essentially guarantees mutual support and investment. If you like what you just read from our blog, you'll love the various informative courses, workshops and events listed on our websites and social media. Whether you're interested in personal development, or overall improvement of your business, give us a call at 1 (800) 913-0222 to find out how NowRise can help you break past your daily struggles and start soaring in success.
Related