Are You a Leader? These 6 Character-Traits Means the Answer is Yes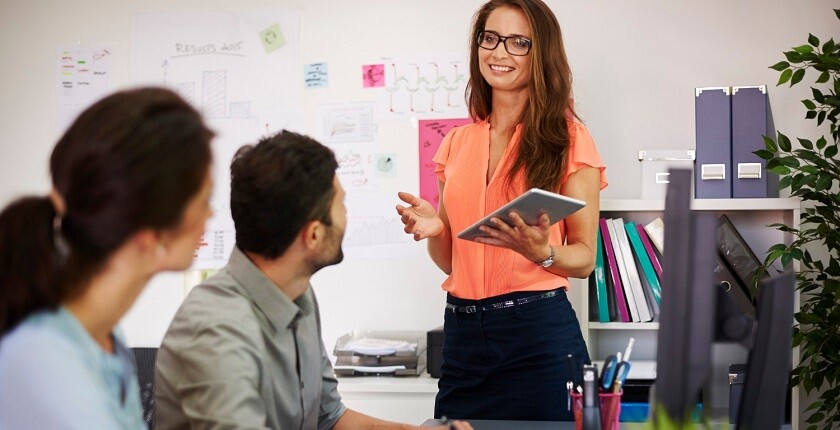 What does it take to be a leader?  How can you tell whether or not you have that it-factor?  That special something that makes you stand head-and-shoulders above the rest?  Even though leadership can be hard to define in absolute terms, there are certain elements that make it clear whether or not someone is a bonafide leader. 
Leadership is an unmistakable form of inner strength. It shows itself through respect and admiration from others.
Leaders are built different
"Anyone can sit in a corner office and delegate tasks, but there is more to effective leadership than that. Effective leaders have major impacts on the companies they manage. Employees who work under great leaders tend to be happier, and more fulfilled – and this has a ripple effect that reaches your business's bottom line," explains Business Expert Skye Schooley.
Here are a few attributes that reveal when an individual has strong leadership instincts
You're a diplomat
A big part of leadership is understanding how to manage and maintain relationships with other people.  This is only possible when leaders understand how to be courteous and civil.
You have big dreams
Leadership takes ambition.  Leadership is all about having drive.  If you can set constructive goals, and consciously pursue them with [passion, that means you have the psychological initiative to be a leader.
Your actions speak louder than your words
Leadership is all about execution.  It's about understanding how to perform tasks with excellence.  Leaders talk the talk and walk the walk.
You have a curious mind
Leaders aren't born, they're made.  And the only way to transform into a leader is by learning.  The more receptive a person is to learning, the likelier it is they can transform into a leader.
Nobody forces you to do the right thing
Leaders embrace ethical decency.  Leaders understand how to have integrity at all times.  If you can tell the difference between right and wrong, and intentionally choose to do right, you are one step closer to being a leader.
Fear doesn't dominate you
It takes courage to be a leader.  Leaders are people who face the unknown with determination.  When fear and anxiety start to materialize, leaders find the strength not to panic.
Conclusion:
Leadership is a dynamic concept.  And it manifests in many different varieties.  But the thing to remember about leadership is that it's all about discernment.  Leaders aren't people who use bias and capriciousness to interpret the world.  Rather, leaders are people who use intellect and common-sense to make wise decisions.
If you like what you just read from our blog, you'll love the various informative courses, workshops, and events listed on our websites and social media. Whether you're interested in personal development, or overall improvement of your business, give us a call at 1 (888) 823-7757 to find out how The RISE Academy can help you break past your daily struggles and start soaring in success.
Related