Beginners' Guide: 3 Things You Should Know About the Stock Market if You've Never Invested Before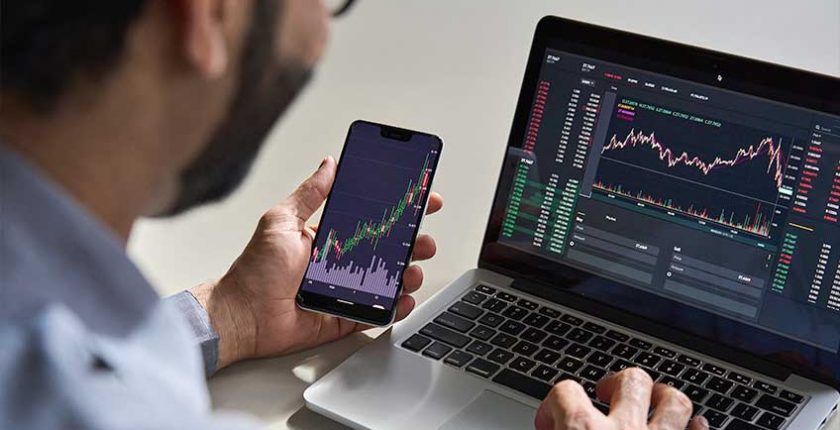 Anybody who takes an interest in business has probably heard of the stock market.  But even though the stock market is a big financial system, not everyone has direct experience investing in stocks.  If you're thinking about dipping your toes in the water, it's important to recognize one thing. Participating in the stock market is a serious responsibility.  Investing with naïve or misguided assumptions can produce disastrous results.
The Stock Market Has its Ups and Downs:
Investing/Tax Expert Arielle O'Shea explains that, "Investing in stocks just means buying tiny shares of ownership in a public company. Those small shares are known as the company's stock, and by investing in it, you're hoping the company grows and performs well over time. If that happens, your shares may become more valuable, and other investors may be willing to buy them from you for more than you paid for them." Here are a few important cautionary facts about investing in stocks:
1.
Taxes are Due on Any Profit Made Within the Stock Market:
Unless you're investing with money which is deposited in a tax-advantaged account, every dime of profit made in the stock market is subject to taxation.  Even if investors end up losing money by the time taxes are due. All of the money that flows in and out of the stock market is either a form of capital, or a form of income. And income is always taxed.
2.
Stocks Can Lose their Value in the Blink of an Eye:
Stock prices are influenced by an infinite number of economic forces.  Some of these forces are easy to predict, whereas others are invisible to the naked eye.  If you're going to put money into the stock market, invest in a way that accounts for this uncertainty.
3.
It Takes a Lot of Time and Effort to Learn About the Stock Market:
The stock market is not a game, or a hobby, or a side-hustle.  It is a very intricate and technical financial system.  A system which has different layers of complexity and risk.  Before deciding to invest in stocks in a substantial way, be prepared to spend large amounts of time learning jargon, procedures and stipulations.
Conclusion:
In order to succeed at investing in stocks, remember to practice the three S's. Be sober, be sensible, and be smart.  The stock market might come across as one big arena of speculation, but it actually takes a lot of mature thinking to generate profit.  If nothing else, always invest using the cardinal rule – buy low, and sell high. If you like what you just read from our blog, you'll love the various informative courses, workshops and events listed on our websites and social media. Whether you're interested in personal development, or overall improvement of your business, give us a call at 1 (800) 913-0222 to find out how NowRise can help you break past your daily struggles and start soaring in success.
Related