Insights on Business: The 4 Stages of Effective Project-Management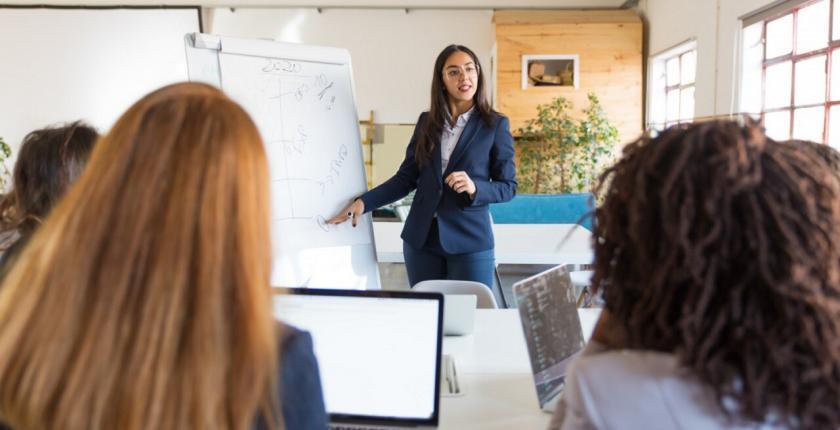 As companies grow and expand, they often find themselves engaging in activities which transcend baseline sales.  These additional activities usually take the form of projects.  Projects which are meant to achieve all sorts of company-related objectives.  When coordinating projects, it's important to follow a structured plan which maximizes productivity.
"Being good at managing projects is usually a matter of following project-management best-practices. csuggests siness/Marketing Expert Sylvia Moses

Here are four stages which explain how to practice effective project-management


STAGE #01: Brainstorming:
Diving headfirst into a project without mapping out a game plan is a recipe for disaster.  Company projects often require market research, feasibility studies, preliminary licensing and logistical preparations.  Brainstorming is a great way to come up with an approach which is both surgical, and cost-effective.
STAGE #02: Training:
 Assuming multiple employees need to facilitate a project, it's often the case that they'll need orientation and training.  Especially when technology or specialized procedures are necessary for the project.  The more bureaucratic a project is, the more time needs to be dedicated towards employee training.
STAGE #03: Implementation
Once projects have been planned out thoroughly, then the time comes to execute.  Depending on how elaborate the project is, this can either happen instantaneously, or in phases.  Small projects are easy to carry out at one go.  But ambitious projects should be rolled out in periodic sequences.  Use calendars and schedules to set things in motion systematically.
STAGE #04: Appraisal
When projects are put into action, it's important to gauge whether implementation is running smoothly.  Especially when projects have tangible goals and objectives.  If any discrepancies are discovered, projects should be streamlined to enhance efficiency.
Conclusion:
Company projects represent a very important part of exponential growth.  When a company finds itself in a position to pursue projects, that means its activities are aspirational.  No matter how grand or modest a project is, all of the managers entrusted to pursue them should strategize methodically. The more project-management is formalized, the more a company will benefit from it. 
If you like what you just read from our blog, you'll love the various informative courses, workshops and events listed on our websites and social media. Whether you're interested in personal development, or overall improvement of your business, give us a call at 1 (888) 823-7757 to find out how The RISE Academy can help you break past your daily struggles and start soaring in success.
Related