Shoplifting is a Nuisance to Small Businesses: These 5 Policies Can Stop It from Getting Out of Hand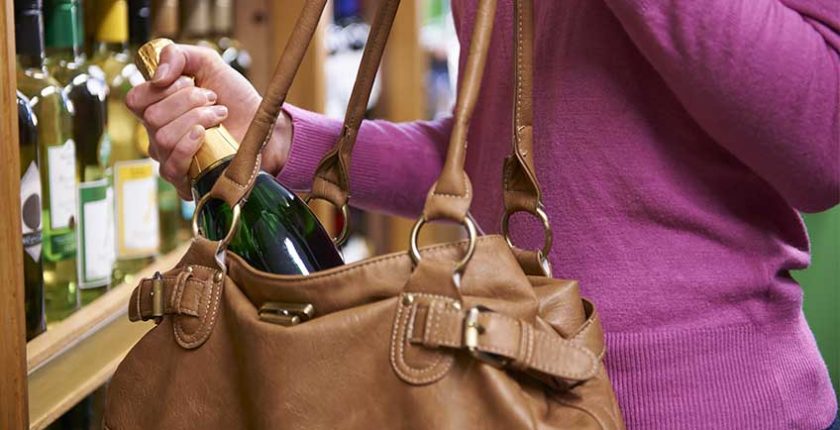 Shoplifting and petty-crimes are a nightmare for businesses. Especially businesses which handle small, portable merchandise. Ask any business owner, and they'll readily agree that it takes a lot of effort to constrain shoplifting. The bad news is that crime will always exist.  The good news though, is that shoplifters can be stopped from wreaking havoc with a little bit of coordination.
Loss-Prevention Boosts the Bottom-Line:
HR/Marketing/Retail Software Expert Rhiân Davies advises that, "Inventory shrinkage due to shoplifting costs retailers billions every year. So preventing shoplifting should be at the top of any retailer's mind. Shoplifters are constantly coming up with new ways to thieve without getting caught. Knowing the most common methods shoplifters use will help you be on guard in your own store." Here are a few quick tips on how to mitigate constant shoplifting:
1.
Treat Your Staff Fairly:
Customer-facing employees are the people who have to deal with shoplifters in-person.  This is precisely why it's important to treat employees with kindness and dignity.  Low morale discourages workers from taking any initiative to curtail shoplifting.
2.
Install Visible Security Systems/Signage:
Security cameras make a world of difference in crime-prevention.  Only a determined criminal would proceed with theft if they know that their likeness is being recorded.
3.
Keep Easily-Stolen Items Under Lock-and-Key:
Shoplifters like to steal items that they can hide.  So if a business sells small/expensive merchandise, it's wise to avoid literally stocking shelves with it.  Glass-cases and claim-checks can completely thwart people from stashing a company's inventory.
4.
Maintain a Neat Premises:
Cluttered and messy spaces give off the impression that a business is poorly-maintained.  And it's easy to lose sight of where things are if debris is strewn everywhere.  When businesses are organized and clean, employees know how to keep track of company-property.
5.
Keep the Lights On:
Bad things happen in darkness.  It's just a simple fact of human nature.  As long as a premises is open for business, it should be completely lit and bright.  High visibility means shoplifters can't get up to no good in the dark.
Conclusion:
More often than not, even the most basic of security measures can stop shoplifters dead in their tracks.  Unlike burglars who don't mind being brutal, shoplifters are only interested in exercising convenient theft.  As long as mechanisms are put in place to discourage people from shoplifting, businesses can carry on with their work in peace and safety. If you like what you just read from our blog, you'll love the various informative courses, workshops and events listed on our websites and social media. Whether you're interested in personal development, or overall improvement of your business, give us a call at 1 (800) 913-0222 to find out how NowRise can help you break past your daily struggles and start soaring in success.
Related