A content creation system for the busy entrepreneur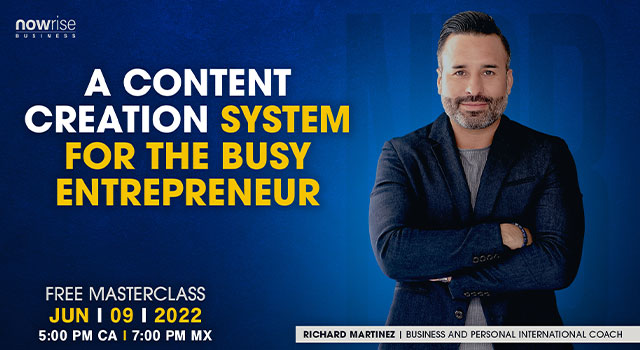 Creating social media content and generating new leads and followers for your business or brand can be time-consuming and overwhelming if you don't have a proper strategy.
In this MasterClass, you will learn how to generate real organic followers and leads. Learn how to interact with others to grow your following. Learn the strategies of batch creation and how you can get many posts from making just a few videos at a time.
These are tried and tested techniques that our team actively uses to create social media content and get more followers!
Objectives:
Optimize your time with batch create, this will help you to save hours and hours of your time.

Create lots of content for your brand from making just a few videos at a time.

Learn an effective posting method, it'll help you to connect, to teach and to sell to your audience.
Do you want to join this Free Masterclass?