4 Cold, Hard Facts that Businesses Have to Face in a Post-COVID World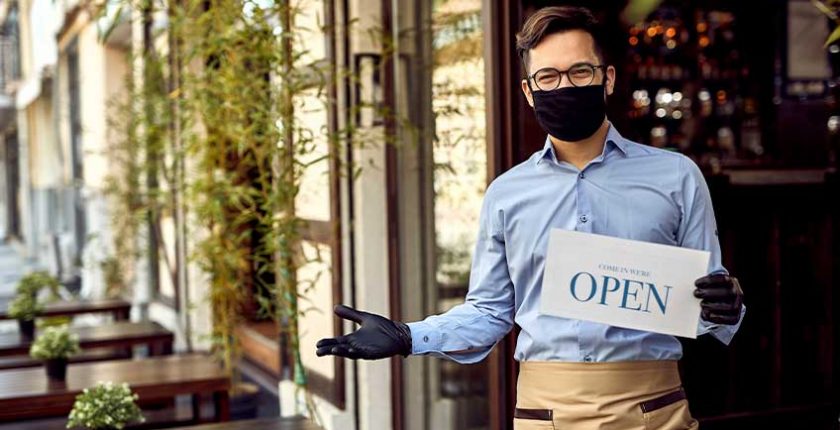 Coming to terms with the COVID-19 pandemic is a challenge that no business saw coming.  And to be perfectly honest, the pandemic has altered business fundamentally.  If not forever, then for a few generations at least.  Figuring out how to stay afloat in a post-COVID world is going to require visionary thinking.  Companies need to be creative enough to deal with all of the uncertainties posed by the future.
It's a Whole New Jungle Out There:
Author/Business Expert Andrew Griffiths advises that, "As hard as it may be, when times are tough, businesses need to do whatever it takes to push through. This is the very best time to invest in your business. It's the time to give the outside a fresh coat of paint, upgrade the website, invest in new technology, and really anything else that will make your business look more impressive and run more impressively." Here are a few survival tips for small businesses in a world impacted by COVID:
1.
An Online Strategy Should Be Integral to Every Aspect of Your Business:
Whether it's dealing with transactions on the front-end, or dealing with procedures in the back-end, companies stand to gain from leveraging the Internet. Going online saves time and resources.
2.
Volatile Business Conditions are Probable, so Be Prepared to Weather Logistical Nightmares:
When the pandemic started, nobody knew if, or when, medical treatment would become available.  Even after vaccines were approved for public-use, nobody anticipated that new variants would emerge. Who knows what could happen next? Businesses have no choice but to work around, or make it through, the sudden limitations triggered by unfolding events.
3.
Cash Reserves and Insurance are a Must-Have Safety Net:
Cash on the balance-sheet makes it possible for businesses to invest in unexpected costs. Insurance can protect companies from losses triggered by disruptive inconveniences. Companies should avoid rolling the dice when it comes to financial back-up plans.
4.
Don't Lose Sight of the Fact that Customers Still Need to Be Kept Happy:
Even though pandemic-related disruptions can make it difficult to deliver good customer-service, delivering bad customer-service is still a mortal way of doing business.  Good customer-service might be the one redeeming quality that enables businesses to persist through difficult or challenging circumstances.
Conclusion:
If there's one thing to be learned from life after COVID, it's that businesses don't have any wiggle-room for malpractice.  Effective leadership is the biggest ingredient necessary to deal with all the curveballs created by the pandemic.  For as long as economies can avoid drastic measures like lock-downs or quarantines, companies should focus on setting a strong enough foundation to deal with any future unforeseen circumstances. If you like what you just read from our blog, you'll love the various informative courses, workshops and events listed on our websites and social media. Whether you're interested in personal development, or overall improvement of your business, give us a call at 1 (800) 913-0222 to find out how NowRise can help you break past your daily struggles and start soaring in success.
Related